Interested in obtaining a


Medical

Cannabis
Card,

or getting

Recertified?
Midwest Cannabinoid Clinics makes it easy for qualifying patients to obtain a medical marijuana card in a few straightforward steps.  MCC has licensed and board-certified physicians with decades of medical experience in the St. Louis and surrounding areas available to provide Medical Marijuana Certifications in the state of Missouri.
We are dedicated to providing secure, compassionate, professional, and expert medical services.  MCC serves as a trusted gateway for patients seeking to explore cannabis and CBD based products.  Your medical information and authorization are held in strict privacy.  We are compliant with the latest requirements of HIPAA and we maintain the highest level of cybersecurity.
If you have a medical condition that qualifies you to receive a card and you receive authorization from a MCC Missouri licensed MD or DO, you can apply to the state to receive a card.
Schedule Appointment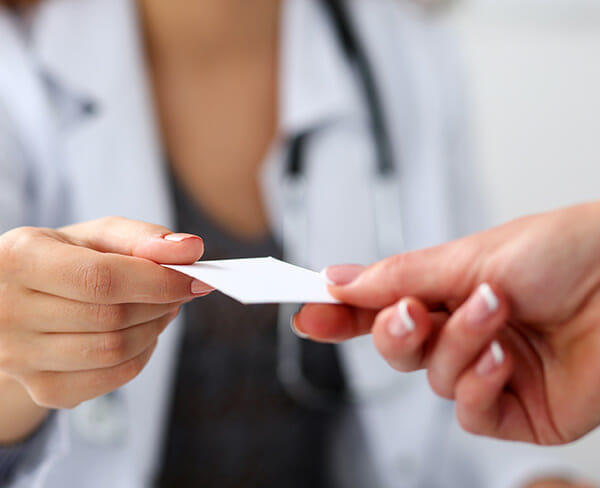 Do I Have A

Qualifying

Condition?
You may be a candidate for a medical cannabis card if you have one of the following conditions:
Cancer
Epilepsy
Glaucoma
Intractable migraines unresponsive to other treatment
A chronic medical condition that causes severe, persistent pain or persistent muscle spasms, including but not limited to those associated with multiple sclerosis, seizures, Parkinson's disease, and Tourette's syndrome
Debilitating psychiatric disorders, including, but not limited to, post-traumatic stress disorder, if diagnosed by a state licensed psychiatrist
Human immunodeficiency virus (HIV) or acquired immune deficiency syndrome (AIDS)
A chronic medical condition that is normally treated with a prescription medication that could lead to physical or psychological dependence, when a physician determines that medical use of marijuana could be effective in treating that condition and would serve as a safer alternative to the prescription medication
Any terminal illness; or
In the professional judgement of a physician, any other chronic, debilitating or other medical condition, including, but not limited to, hepatitis C, amyotrophic lateral sclerosis, inflammatory bowel disease, Crohn's disease, Huntington's disease, autism, neuropathies, sickle cell anemia, agitation of Alzheimer's disease, cachexia, and wasting syndrome.
MCC
Appointment

Information

and

Fees
The MCC fees for a medical marijuana certification include a review of available medical records, an interview with one of our board-certified physicians and if you qualify, a physician signed authorization for your card. These activities are not covered by insurance. We accept cash, and all major credit and debit cards. We offer discounts for those patients who have a cancer diagnosis, who have served in our military or are currently a first responder.
Clinic Appointment
Plan on your appointment taking approximately 15 minutes.
Arrive 10 minutes prior to your scheduled appointment time.
The entire process should take approximately 30 minutes.
Telemedicine Appointment
The following documents MUST be uploaded at least 48 hours in advance prior to your scheduled appointment:
A valid, unexpired Missouri state photo identification card.
The identification card must prove that the patient must be over the eighteen (18) years of age. If the patient is under eighteen (18) years old, an authorized caregiver must accompany patient. (see caregiver section)
Missouri proof of residency.
Medical records regarding the diagnosis for your qualifying condition(s)
Prescription history from your pharmacy.
Verification for the veteran status or first responder status to obtain our MCC Discount if not already provided.
The $149 fee (subject to change for promotions), or $139 for Vets and Cancer patients, must be paid in full at least 48 hours prior to your scheduled appointment.
Plan on your appointment taking approximately 15 minutes.
Login to Zoom 5 minutes before your scheduled appointment time. Your unique code will be emailed to you prior to your scheduled appointment.
Schedule Appointment